IndyMac/OneWest Bank Denied Bid to End HAMP Class Action Lawsuit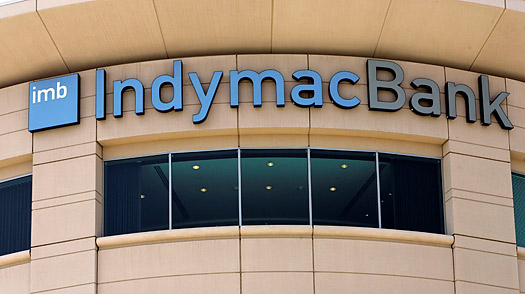 Today, we have some good news to pass along to homeowners who may have been subject to wrongful conduct by mortgage servicer IndyMac Mortgage Servicers, FSB (a division of OneWest Bank, FSB), for its failure to comply with guidelines established by the Home Affordable Modification Program ("HAMP").  (See our March blog post describing the wave of HAMP lawsuits by homeowners against U.S. mortgage lenders and our April post on consent orders that Federal Banking Regulators issued with 14 of the nation's largest mortgage loan servicers.)
The good news is that in a June 30, 2011 decision, Judge William J. Hibbler of the United States District Court for the Northern District of Illinois denied OneWest's motion to dismiss plaintiff's class action claims for breach of contract, promissory estoppel and violations of the Illinois Consumer Fraud and Deceptive Business Practices Act.  Fletcher v. OneWest Bank, FSB, 2011 U.S. Dist. LEXIS 72562 (N.D. Ill. June 30, 2011).  A copy of the opinion is located here.
In Fletcher, plaintiff brought a class action complaint against the servicer of her mortgage, OneWest Bank.  Plaintiff alleged that OneWest's practices fell into an identifiable pattern of misconduct that is consistent across a wide range of homeowners: OneWest makes a written offer to a pre-qualified homeowner, in which it offers a permanent loan modification if the homeowner makes three monthly trial period payments and complies with OneWest's requests for documentation. Homeowners execute and submit all of the required documents and make the trial period payments, but OneWest does not live up to its end of the bargain, failing even to respond to applicants, denying permanent modifications without justification, avoiding permanent modifications by losing paperwork, claiming ignorance of payments made and papers submitted, sending out late payment letters and engaging in other evasive conduct which makes it extraordinarily difficult, if not impossible, for homeowners to obtain loan modifications to which they are entitled.  OneWest also applied substantial late fees and other fees to plaintiff and other homeowner accounts and reported those loans as delinquent to credit bureaus, causing damage to their credit scores.
Abbey Spanier is lead counsel in the Fletcher litigation.  We believe that the Court's decision is a significant victory for homeowners who have been harmed by OneWest's deceptive practices and will litigate this action aggressively.  One of the next steps is to ask the Court to grant class certification on behalf of plaintiff and all other similarly situated homeowners who have complied with their obligations under agreements with OneWest but have been denied permanent loan modifications.
If you have been harmed by OneWest's improper practices, please tell us your story here.