Update: IndyMac/OneWest HAMP Class Action Lawsuit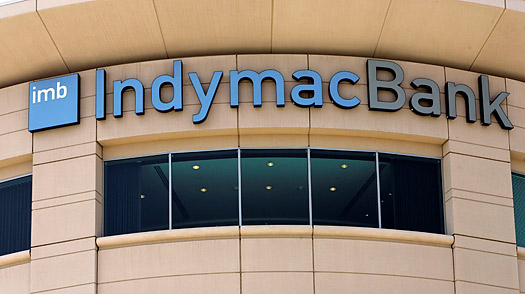 In our July 2011 blog post, we reported about Judge William J. Hibbler's decision to deny IndyMac Mortgage Servicers, FSB's (a division of OneWest Bank, FSB) motion to dismiss a class action lawsuit related to its failure to comply with guidelines established by the Home Affordable Modification Program ("HAMP").  See Fletcher v. OneWest Bank, FSB, 2011 U.S. Dist. LEXIS 72562 (N.D. Ill. June 30, 2011)(order denying OneWest's motion to dismiss plaintiff's class action claims for breach of contract, promissory estoppel and violations of the Illinois Consumer Fraud and Deceptive Business Practices Act ("ICFA")).  Abbey Spanier is lead counsel in the Fletcher litigation.
On July 15, 2011, OneWest filed a motion to stay the Fletcher litigation pending the U.S. Court of Appeal for the Seventh Circuit's decision in Wigod v. Wells Fargo Bank, N.A., Appeal No. 11-1423 (7th Cir. Feb. 22, 2011).  In Wigod, Judge Manning dismissed the plaintiff's claims stemming from defendant Wells Fargo's alleged non-compliance with HAMP.  Like the Fletcher litigation, plaintiff Wigod's class action complaint alleged violations of Illinois law under common-law contract and tort theories and under the ICFA.  The district court's reason for dismissing Wigod's complaint was primarily that Wigod alleged Wells Fargo had violated HAMP, a federal statute which it determined did not allow for a private right of action. See Wigod v. Wells Fargo Bank, N.A., No. 10 CV 2348, 2011 WL 250501 (N.D. Ill. Jan. 25, 2011). After the Wigod appeal, OneWest argued that a stay was warranted in the Fletcher litigation because the issues raised were virtually identical to those pending before the Seventh Circuit Court of Appeals.  During a status hearing with the Court, plaintiff consented to OneWest's motion for a stay so long as the status quo was to be maintained.
On March 7, 2012, the Seventh Circuit issued its opinion in Wigod v. Wells Fargo Bank, N.A., No. 11-1423, 2012 U.S. App. LEXIS 4714 (7th Cir. March 7, 2012), a copy of which is located here.  Relying in part on Judge Hibbler's June 30, 2011 opinion denying OneWest's motion to dismiss, the Seventh Circuit reversed the judgment of the Wigod district court on breach of contract, promissory estoppel, fraudulent misrepresentation and ICFA claims.  In its decision, the Seventh Circuit determined that plaintiff Wigod's state law claims are not preempted or otherwise barred by federal law.
In light of the Seventh Circuit's decision reversing the district court's decision in Wigod, the Court has lifted the stay in the Fletcher litigation and the case will now proceed.  Abbey Spanier intends to aggressively litigate the Fletcher action and seek compensation for homeowners who have been harmed by OneWest's deceptive practices.  If you have been harmed by OneWest's improper practices, please tell us your story here.
In related news, on March 26, 2012, Judge Hibbler unexpectedly passed away at the age of 65.  Abbey Spanier passes along its sincere condolences to Judge Hibbler's family, friends and colleagues at the Northern District.
Abbey Spanier, LLP, located in New York City, is a well-recognized national class action and complex litigation law firm.